Bookmark this page, 'cause there's lotsa links here to explore! *G* Most of these sites appeared in Creating Keepsakes magazine. If you do find any broken or misplaced links, please email me with the URL. Oh, and do check back often, as I will be adding more links from time to time! Thanks!!
One more note...any site marked with a
is a site that is highly recommended by me as a great scrapbooking source, or simply as great fun! Enjoy!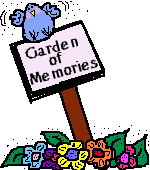 ---
Publications and Conventions
---
Manufacturers
---
Stickers and Stamps
---
Scrapbook Ideas/Clubs/Bulletin Boards
---
Scrapbook Supplies

HOME * Layouts * Swap * Bulletin Board * Classifieds * The Basics